Next Meeting
Our next General Meeting will be held on January 16, 2016
---
Calendar of Proposed Events and Activities
(Preliminary and Subject to Change)
| | |
| --- | --- |
| May 23, 2015 | General Meeting - social |
| June 27, 2015 | Feast of St. John the Baptist - cultural and social |
| July 10, 2015 | Mahjong and Casual Get-together Session |
| July 11, 2015 | General Meeting - social |
| September 12, 2015 | General Meeting - social |
| October | October 20th Anniversary Celebration - ad hoc committee |
| November 14, 2015 | General Meeting - social |
| December | Christmas Party - cultural and social |
| January 16, 2016 | General Meeting - social |
| February | Chinese New Year Celebration - social |
| March 12, 2016 | AGM - social |
---
Recent Newsletters
May 2015 Newsletter (PDF)
September 2014 Newsletter (PDF)
March 2014 Newsletter (PDF)
Sept 2013 Newsletter (PDF)
May 2013 Newsletter (PDF)

News
Nominations for Election
The last day for Nominations for the postions of First Vice President & Treasurer is January 31st, 2016.
Nomination forms are available in the Forms tab of the Casa website. Nomination forms are to be given to the Election Committee in person or via email at cdmvelections@gmail.com.
---
Upcoming Social Events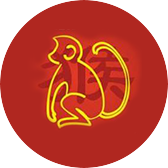 An Authentic Chinese Meal to Celebrate an Authentic Chinese Occasion:

Lunar New Year - Year of the Monkey
Date:
Friday, February 26, 2016
Time:
6:30 p.m. (dinner will be served no later than 6:45 p.m.)
if you can't be on time, be early
Place:
Pelican Restaurant
1895 East Hastings Street
(Northwest corner of Victoria and East Hastings Streets)
Vancouver, B. C.
Tel:
604-251-3395
Parking:
FREE restaurant compound parking; street parking also available
---
Upcoming Cultural Events
Please check back soon for new cultural events or
click here to read more about past Cultural Event.
---
Monthly Casual Get-together and Games
(dates and times to be confirmed)
Mahjong
normally first and third Friday
Casual Drop-in
normally every second and fourth Saturday
some sessions will be specifically designated for music, tombola, etc.
---